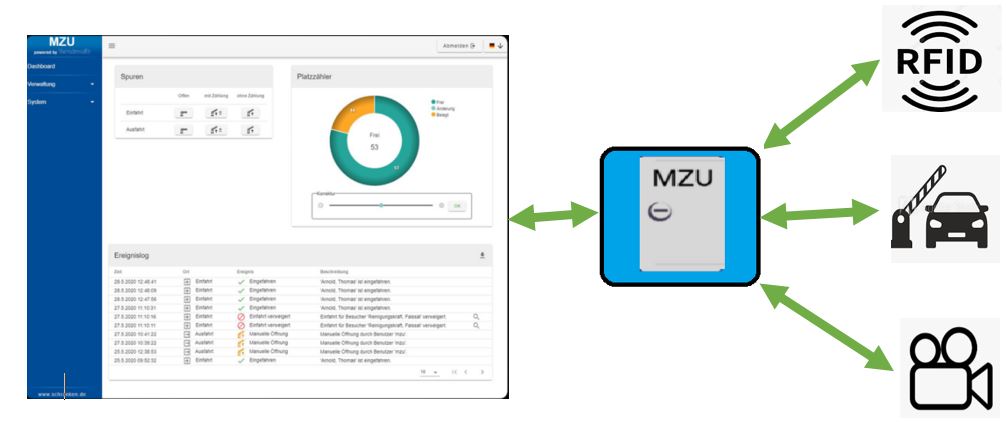 MZU Control
Investing in the right technology is imperative to control access to your facility. Our MZU Access Control Solution provides a convenient and secure way to control your employees, vendors, or visitors to your facility. The ease of use and flexibility of the MZU makes the difference to a successful implementation and operation.
MZU Controller
The MZU Access Control solution is designed around the MZU Control unit. THE MZU controller is housed in a 4"x5" NEMA 4 control box that can be installed anywhere within the network. The MZU controller is easy to install and can immediately be used thanks to the preinstalled plug-and-play software. All you need is a TCP / IP network connection and standard mains power supply. The access and configuration take place via the existing network or can optionally go with an external laptop. Cameras, long-range readers or RFID readers also work over the network – or wirelessly. Functions: Allow / block, time zones, groups, calendar, expiry date, anti-passback, remote opening, logging, parking lot counter, weekly timer and many more opportunities.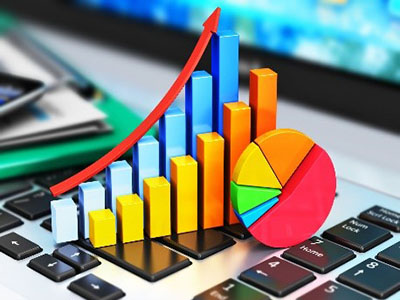 Application
The success of the system lies within the simple operation: the server-based application is self-explanatory without any additional software needed. All end devices can access the MZU control via the network. Diverse settings can be made in a matter of seconds (user rights, time models, changes to admission restrictions, etc.). The well-arranged dashboard enables an immediate implementation of access controls and barrier operations. The user-friendly interface offers simple programming where every desired process for your individual request is successful.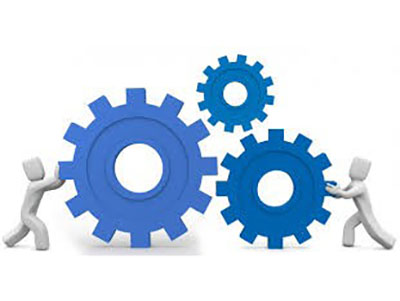 Implementation
Little effort – big outcome: The aim is to eliminate the effort of installation by providing a self-contained system. Whether license plate recognition, long-range reader or RFID reader – the MZU control offers an organization for everything. Without prolonged software installation, the system is quickly available as a finished application. Through the camera data will be recorded and organized in a network. This data can directly be transmitted to be checked and read at any time and place via the web browser.
MZU Software Features
Dashboard
Web enabled setup
No PC on-side needed.
License Plate Management
User Management
Real Time reporting
Easy user setup
Easy equipment setup
Reporting
Holiday Calendar
Weekly, Monthly, Annual Calendar
Open space counter
Remote gate control
Many more
Access Control Hardware
LPR Camera
ELKA Vehicle Barrier Gate
Feig LRU500i UHF Long Range Reader with Red/Green Light.
CPR.02.10-AD Multi-tag Card Reader Hands-Free
Application
Large and small factory entry and exit control.
Office buildings
Residential buildings
Truck entry and exit control.
Airports
Hotel parking
Campsites
Gated Communities
Anywhere where vehicle control is needed.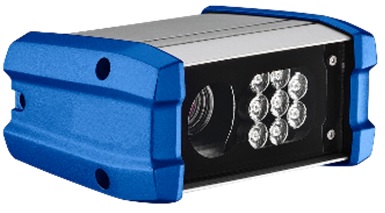 Are you looking for a license plate recognition – a system without the need of RFID cards? Our MZU is the optimal solution. The system's special camera is designed to recognize license plates in order to manage the entry and exit of vehicles over the dashboard. Several cameras can be connected and adjusted to the environment of installation to serve the best reading condition of the camera. It is recommended to install the camera with a mast to avoid distracting cables and diverse foundations. Additionally, no trigger signal is necessary.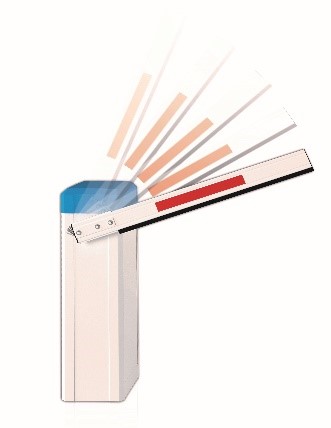 Our ELKA Vehicle barrier gate series was designed for one reason only - to provide a product that is reliable, rich in functionality, and flexible. Our Parking Barriers provide all the features and durability necessary to withstand the harsh vehicle access environment while allowing the installer functional flexibility and simplified setup.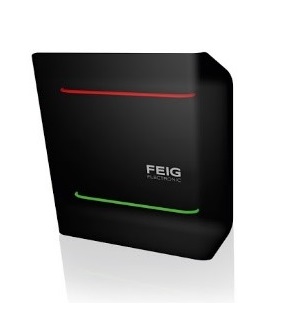 Feig ID LRU500i UHF Compact reader with integrated antenna and signal lightsmall and powerful UHF Rain Rfid Long Range Reader for vehicle access control
Ideal solution for vehicle identification and parking access control applications in airports, universities, gated communities and others.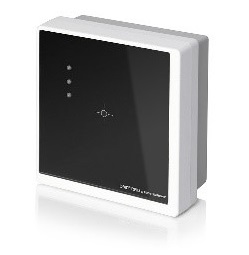 The Feig Electronic ID CPR.02.10-AD Multi-tag Card Reader Mifare RFID reader has a network connection. The small design allows the reader to be built into existing columns. The POE option is also available here. Switching outputs for the gate or the barrier are directly done at the reader.